Mini Chocolate Mousse
Delizza chocolate mousses bring delight to every table. Crafted from our time-honored recipe, we use only the finest ingredients, including our native Belgian chocolate. These little moments of delight await your indulgence in the freezer, ready to be shared with friends, family, or savored just by you. We won't tell.



Nutrition Facts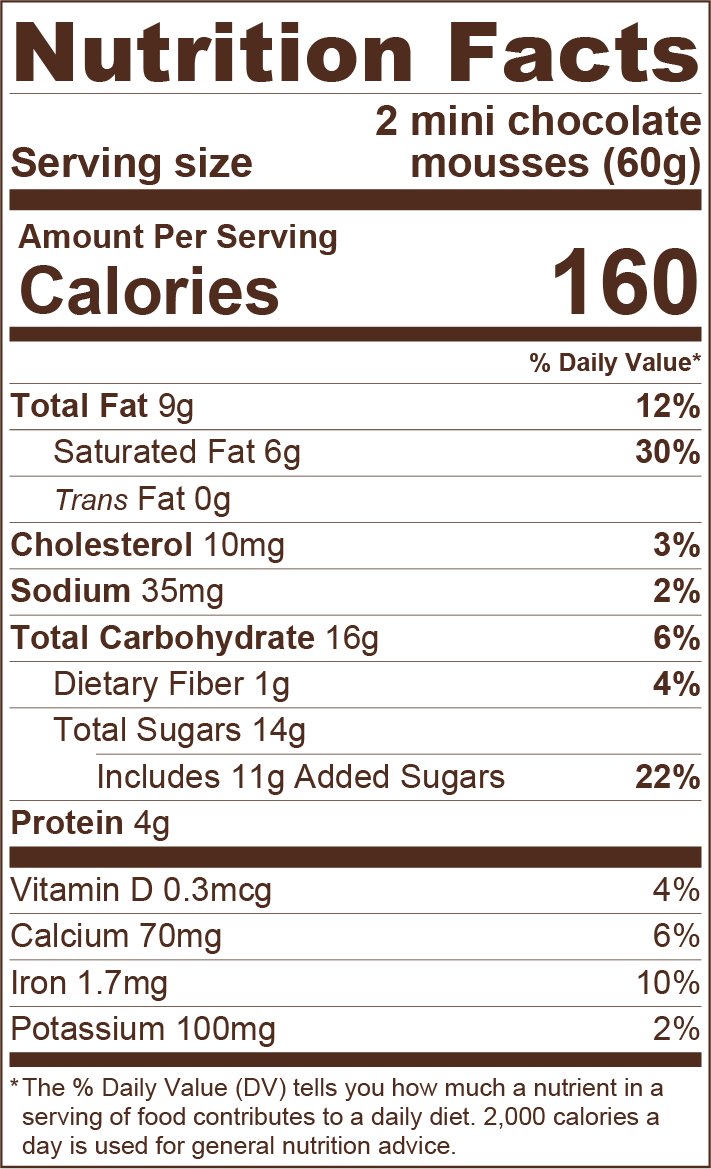 Ingredients
milk, chocolate (cocoa mass, sugar, soy lecithin, natural vanilla flavor), sugar, cream, vegetable oils (palm kernel, coconut, palm, shea), skim milk, chocolate decoration (sugar, cocoa mass, cocoa butter, milk, anhydrous milk fat, natural vanilla flavor), glucose fructose syrup, gelatin, fat-reduced cocoa powder, cocoa powder, whey, eggs, starch, mono- and diglycerides, natural flavors, polysorbate 65, soy lecithin, carrageenan, salt.